Home
About Us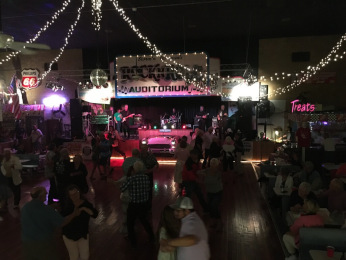 From its conception, " Something New " set out to be more than an "ordinary band." The goals were set by the co-founders (Mark Kimmel & John McCormick) to fill the requests of so many different people and organizations: A musical / entertainment ensemble that could work for people of diverse ages--young adults to senior citizens; a group equipped well enough to work large indoor or outdoor venues, yet still able to perform comfortably the smaller events at a cost affordable by nearly every budget. Those requirements and ideas opened the door for a new opportunity for the group who wanted to work hard and achieve those goals!
Throughout the years, "Something New" has continually strived for those goals. The group performs music ranging from Bill Haley to Ricky Nelson, the Beatles to Beach Boys, Bob Seger to The Grassroots, with some Wilson Pickett mixed in for good measure!
The group is fully self-contained . . . lighting and sound powerful enough for the younger folks yet tame enough for the more mature audience. The authentic reproduction of material and intricate 4-part harmonies continue to set this group apart from the others. This quintet always appears in coordinated attire and will never be under the influence of drugs or alcohol! Also, don't worry about the vulgar jokes and gags that you may have seen with other bands. "Something New" is equipped with the latest in dependable gear and transportation . . . ready to hit the road for you and your audience.